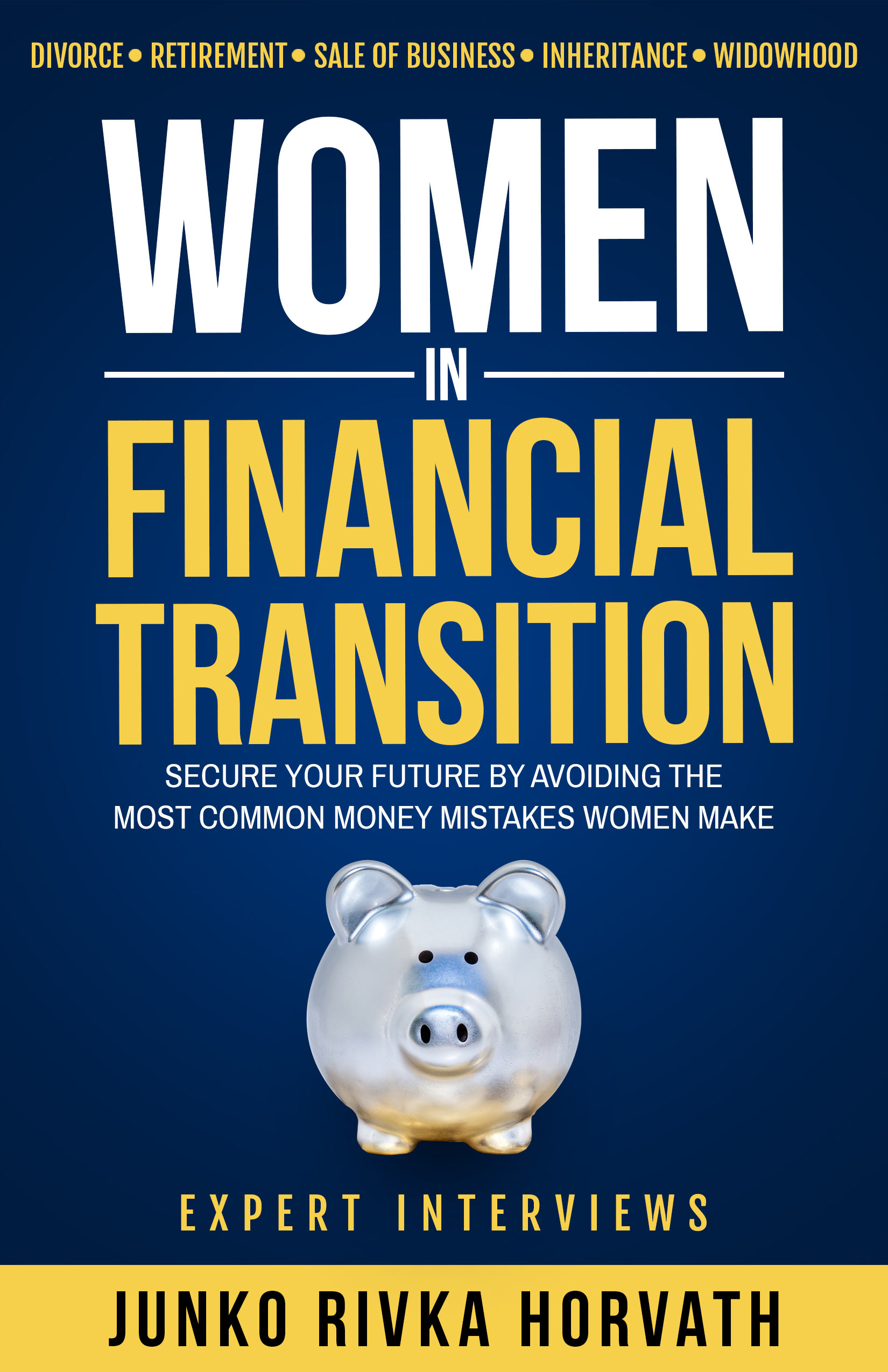 Women In Financial Transition
By: Junko Rivka Horvath
My book, Women In Financial Transition was born by interviewing over fifty individuals who went through major life changes. It's virtually a guarantee that during your life, one or more life-changing events will occur and cause disruption and challenge. How you navigate these events depends on Your Money Story.  Women In Financial Transition is designed to be a resource book for people who find themselves facing financial transitions. It's packed full of real-world examples of everyday women and their experiences. Expert opinions help women through all the various stages of transition. 
Learn from the people in my book instead of through your own costly mistakes. You many never be able to recover financially or emotionally from your unexpected life changes if you don't follow sound advice from experts. 
Acclaim for Women In Financial Transition
"Financial Literacy is a crucial mission that has had far too little attention and investment. It is near and dear to my heart and I applaud Junko Rivka Horvath for her work in helping women and her dedication to her purpose in writing her book, Women in Financial Transition.
—Amy Webber, CEO of Cambridge Investment Research, Inc.
"Women in Financial Transition is designed to be read and reread over a woman's life. Changes are inevitable, planned or unplanned, welcome or not. This book is both intensely relatable and authoritative as Ms. Horvath weaves together poignant, real-world stories of women in transition and sound advice from thought leaders in the areas of law, finance, psychology and more."
—Emily Shelton, editor, Financial Services, Directory published in Kiplinger.com